When the world takes loungewear oh so seriously, Kaftko takes life - and what you live it in - joyfully.
Is it the feeling of home? Yes. Is it the perfect dose of escapism? Most certainly. Is it the inspiration you need to throw your own personal kaftan photoshoot? Abso-frikin-lutely.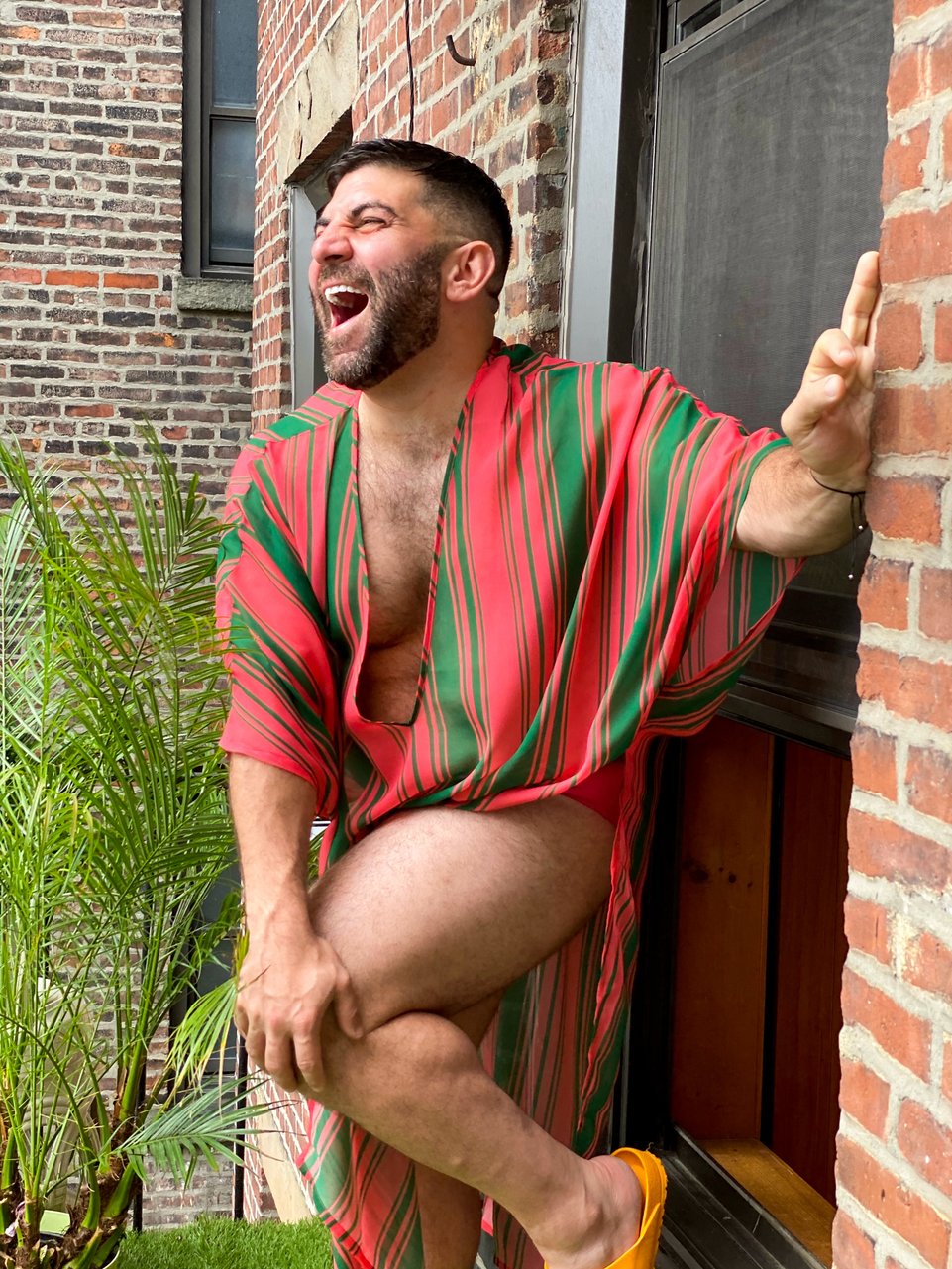 We want to leave tiresome terms like gender neutral, size inclusive, and age appropriate behind and create one idea that is more than those combined:
FASHION FLUID.
Enough labels. Enough barriers. Wear what you want and how you want it. Our kaftans are made for all: her, him, their - from golden years, adult, to small.
A SHORT HIS/HER/THEIR-STORY
Why the kaftan you ask? Because a man kaf-can as well as any woman. And that's the authentic history of the Middle Eastern garment.
We wanted to show men in kaftans to tell not only our founder's story, but also retell the true story of how fluid and versatile the kaftan has been for centuries, reclaim it, and bring it to modern world the way we believe it should.
"I've been wanting something like this for a long time - easy to wear, fun, joyful, and not limited by gender. I couldn't find it - so I made it."
ODAY SHAKAR, Co-Founder & Designer